Dr. Betty Lee, DDS
Specializing in Current and High Quality General Dentistry Services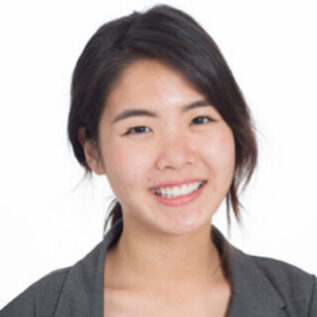 About Dr. Lee
Dr. Betty Lee is a friendly, attentive dentist focused on providing current and high quality general dentistry services. These including cleanings, fillings and crowns, extractions, root canals, night guards, and retainers. She attended University of the Pacific Arthur A. Dugoni.
Dr. Betty was born in South Korea and lived in many different places in America including Tennessee, San Diego, Orange County, till she came to call San Francisco home. She recently adopted a Korean street dog known as a Jindo, whom she loves to pamper when she's finished pampering patients during work hours.
She values making everyone feel comfortable in the dental chair, happy to spend time to make sure their concerns are heard and validated. Her focus is to positively present treatment plans and promote better oral care for individuals. Dr. Betty's strong obligation towards teamwork, ethics, and personal best contributes to an authentic and supportive rapport with patients.
My role as a dentist is to ensure healthy smiles while sharing genuine smiles.
Personal Interests
When she's not in the office, you can catch Dr. Betty visiting all the dog parks in the Bay Area and searching for the next best boba shop.