MAKE AN APPOINTMENT TODAY
Young Dental SF is located in the heart of San Francisco, by Union Square at 490 Post Street. Amidst many other dental practices, we are one of the few that offer Saturday hours as well as evening hours to better accommodate our patients. Please do not hesitate to contact us with any questions or concerns.
Contact Us
"*" indicates required fields
ONLINE PATIENT PORTAL
New patients can fill out patient forms by visiting our online patient portal. Completing your profile beforehand will make your first office visit more efficient, and you'll spend less time waiting. The earlier you can provide your insurance information, the better! It'll help us clarify the prices of our care for you and make billing less stressful.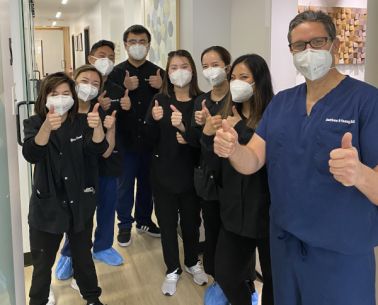 Young Dental SF Group
Monday 8am – 7pm
Tuesday 8am – 7pm
Wednesday 8am – 5pm
Thursday 8am – 7pm
Friday 8am – 6pm
Saturday 8am – 4pm