Dr. Vignesh Madisetty, DMD
Dentist in Union Square San Francisco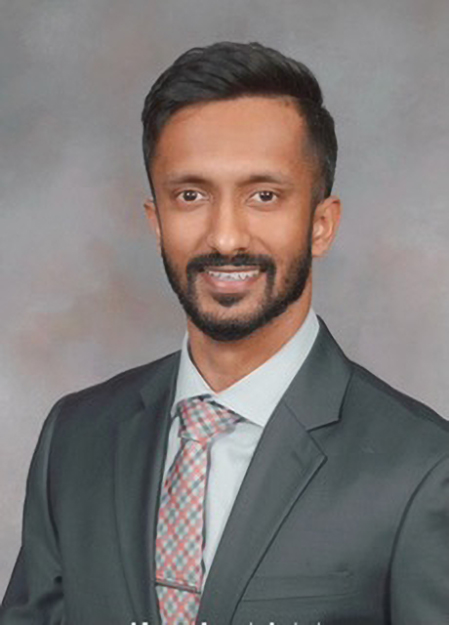 About Dr. Madisetty
Dr. Madisetty, or "Dr. Viggy" as his patients refer to him, is a laid-back, caring dentist who provides comprehensive dental care and enjoys educating patients on improving and maintaining their oral health.
Dr. Madisetty was born in India. He and his parents immigrated to the Bay Area when he was seven. He attended the University of California, Riverside where he achieved his Bachelor's degree in Biology. He found dentistry as a way to blend his love for science, his desire to help others, and his natural artistic abilities. He attended dental school at Case Western Reserve University, in Cleveland, Ohio. After graduating from dental school, Dr. Madisetty did a one-year general practice residency at Summa Health in Akron, Ohio.
Having lived outside of California for five years, Dr. Madisetty is thrilled to be back home and excited to provide excellent dental service in San Francisco and the Bay Area. This top rated dentist is accepting new patients!
I love my daily interactions with our patients. Whether it's by sharing a laugh or sharing stories about our lives, I find the dental office as a great place to grow our community and build that sense of togetherness.
Personal Interests
Away from the office, Dr. Madisetty lives an active San Francisco lifestyle. He loves playing basketball, going to the gym and the occasional extreme sports activity that gets his adrenaline going. He's been known to "catch a few waves" surfing, "rule the slopes" while snowboarding, and  "fly in the face of gravity" while bungee jumping. He enjoys creating memories with his family and friends, especially if there's food involved. Whether it's discovering San Francisco farmer's markets, the endless restaurants of the Bay Area, or the unique grocery stores in the Golden City, you might find Dr. Viggy there. Lastly, he likes to unwind by watching local stand-up comedy and hanging with his cat, Skippy.